Investing in Kids Pays Off
When school choice is in the hands and hearts of parents and their children—everyone wins.
Nebraska is one of four states restricting parents from educational choice opportunities. Private scholarships are not easy to come by and play a significant role in the reason these families have seen success for their children in Nebraska's status quo school systems.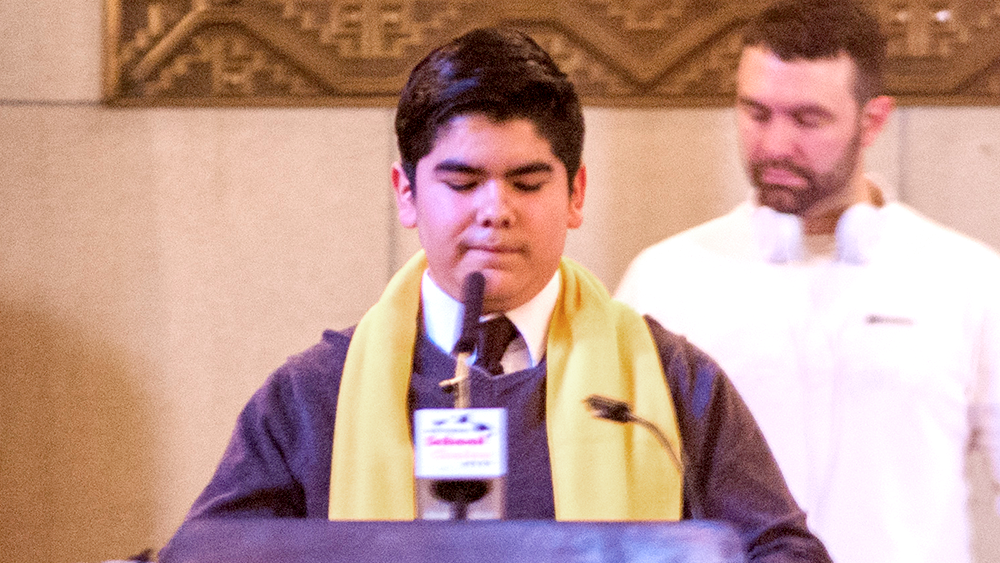 Maximo Gaytan, 11th-grade student, private scholarship recipient
Maximo wrote a compelling letter to his district's senator about the firsthand value he has seen and experienced as a recipient of a private school scholarship. Excerpts are shared here. 
"My parents tell me all the time, 'If we would have had this opportunity [to attend a school that best fit our learning style] we could have accomplished so much.' That not only tells me I'm lucky and grateful to have this opportunity, but it should be available to anybody out there who is also willing to work hard and make the most of it."
"My family started my education in a public school. My time there was great. But we were looking for a school that could develop both my knowledge and my faith.
After a long search, we found a school that met our needs. A school that was like a home for me. . . . Some kids do not feel comfortable in the type of education they are receiving. Some of them have different goals, different beliefs or values.
Different schools with a different kind of education can help them achieve their goals much easier. . . . There are many types of education that can satisfy the needs of other kids and their families. I believe that kids should choose the school that is the fit for them."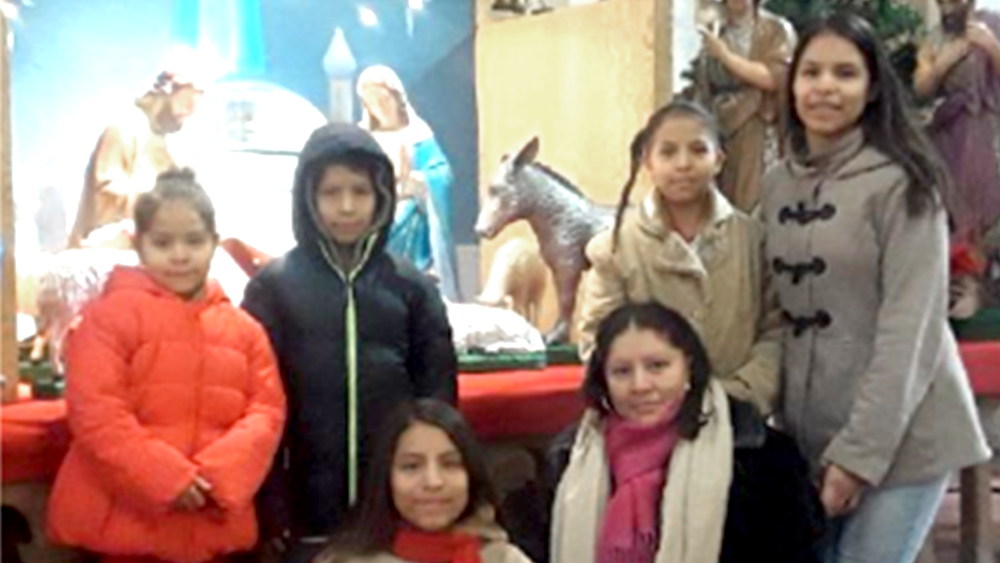 Macaria Hutado, single mother of five, private school scholarship recipient
Macaria is a single Nebraska mother of five who received opportunity scholarships, which greatly helped her enroll her children in private, faith-based schools in 2015.
"I wanted my children to attend private schools because they have a great education and teach things like respect, discipline and morality. I feel the teachers at my students' schools pay close attention to them and give them the care they need."
"The future looks nice today because I can see my children attending college. I thank [generous donors] for the support that is given to us with the scholarships because, in our situation, attending a private school would be impossible—just a dream."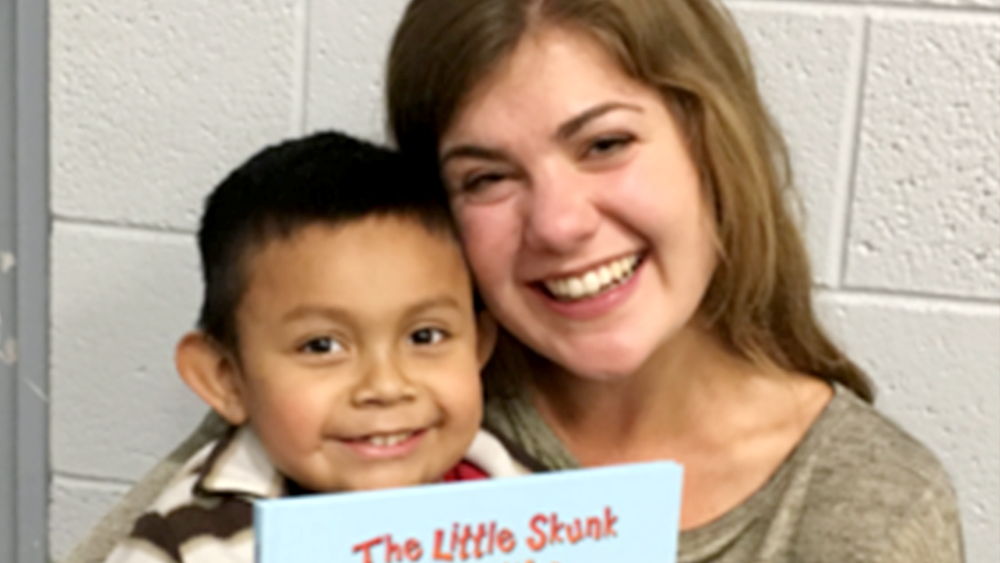 Jesus and Maria Guadalupe-Aranda, parents of six, (their youngest, Andy, pictured here with his teacher), private school scholarship recipient
Each Guadalupe-Aranda child were able to enroll in a private school that aligned with the kid's learning style and the family's values, helping them become closer and actively involved in school and parish activities.
"I can see that my children's teachers demand a lot from them. The academic level is high, and my kids have developed many skills. They have learned a lot about moral values in school that we also teach in the home."
"Our family is optimistic about the future. If we can keep them in Catholic school, I see a good future for them because moral values are instilled in them. Formation in the faith and moral values are essential because they define people very much. Money does not necessarily mean success, but a person of faith and good will is very valuable."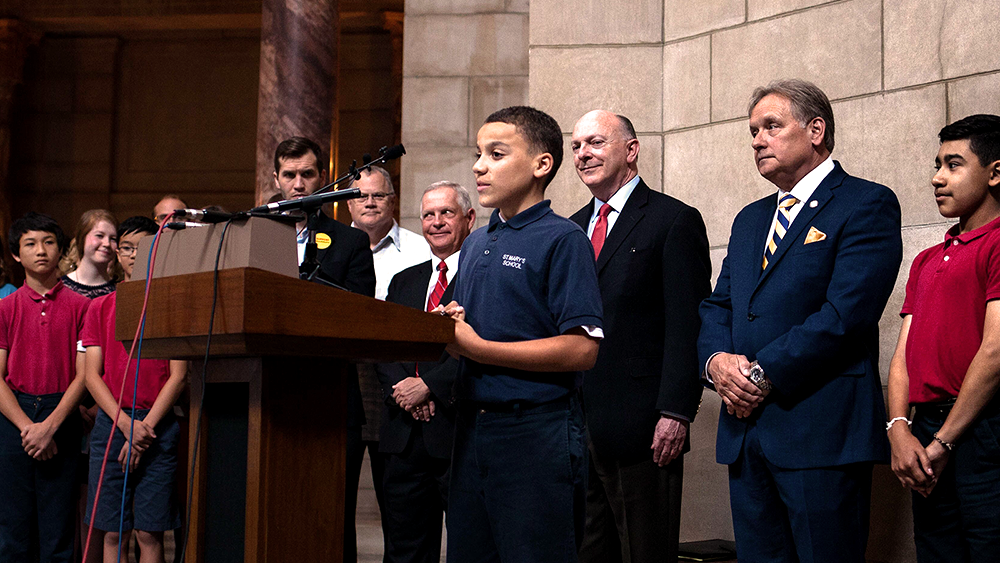 Nicholas Heidelberg, eighth-grade student, private school scholarship recipient
Private scholarships allowed Nicholas and his siblings to enroll in a private, faith-based school. Nicholas has excelled in math and science curriculums since then and is incredibly optimistic and purposeful about his future.
"I am thankful for the opportunity to choose the school I want to go to, and I love my mom for letting me go here. I think I'm here to help other people be successful. That's why I want to become a teacher."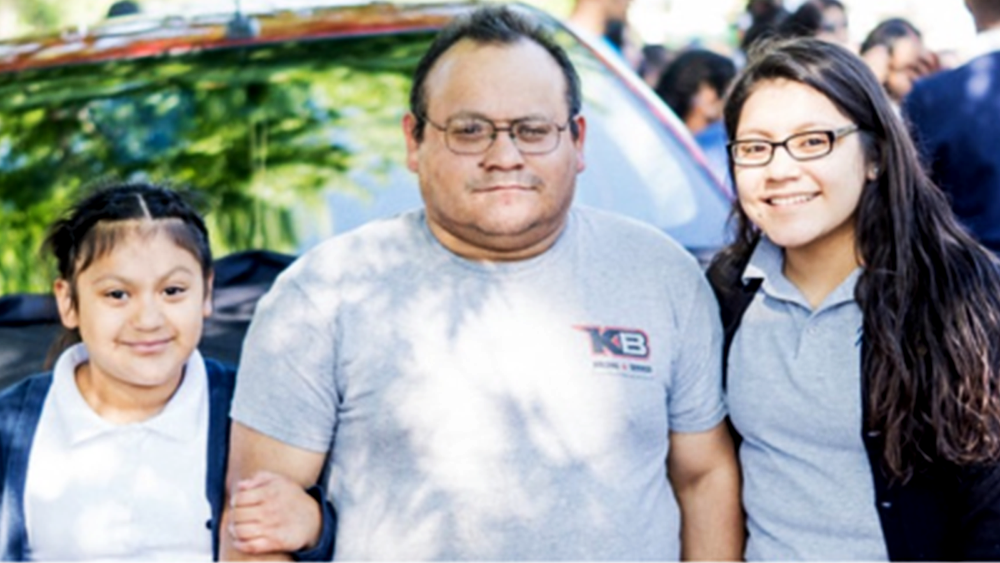 Michelle Esquivel, 12th-grade student, private school scholarship recipient
Michelle's senior year in private school helped her bond with her new environment and successfully complete additional classwork over the summer. She feels well-prepared to live her childhood career dreams and is excited for college. Her little sister also attends a faith-based school thanks to her family's persistence and private scholarships.
"At my new school, we're like one family. We work together towards a goal. We are all friends, not just those who are in my class. On the academic side, I have grown a lot in writing. Math is not my strength, but the teachers are always there to offer step-by-step help, and we have tests every week. I participate in retreats, and I participate in community service to serve food to those who really need it. I like that the most."
"I would like to be a dentist—this has been my dream since I was a child. I would also like to work as an interpreter because I want to help other parents who can't speak English, since I have seen how my parents struggle because they cannot communicate in English. I give thanks to God for having allowed me to arrive at this school with the help of so many people. I want my parents to be proud of me because they have given me everything. I also want to thank my school, which has prepared me very well to go on to college. I have received very positive help and feedback."
Studies show all kids benefit from school choice programs.
Studies consistently demonstrate that public schools benefit from the existence of scholarship tax credit programs. Twenty of 21 studies showed these programs improve the performance of nearby public schools.
Opportunity Scholarships are funded exclusively by private donations to SGOs. Thus, they do not divert any public money from public to non-public schools.
A 2017 study on the Florida Tax Credit Scholarship Program shows participating students 43% more likely to enroll in college than their peers.
In 2012, researchers found that school choice programs increased overall college enrollment rates among African Americans by 24%. A tax credit scholarship is a private school scholarship given to students by a nonprofit that is funded by private donations.